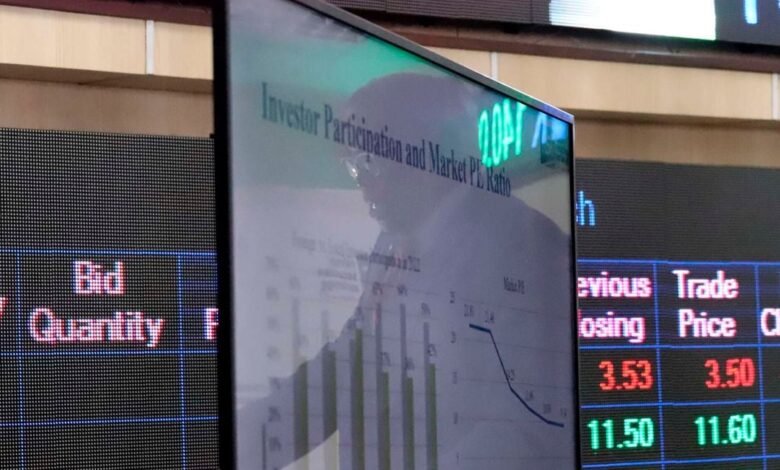 The Kenyan materials industry has experienced a roller coaster ride in the past week, with an overall increase of 6.1%.
Bamburi Cement led the surge with an impressive 18% rise. However, this recent uptick contrasts with the industry's performance over the past year, which saw a decline of 8.9%.
Crown Paints Kenya also experienced a boost, gaining 1.9% in stocks over the past week. However, it has not been immune to the industry's overall downward trend, with a year-on-year decrease of 6%. Carbacid Investments, on the other hand, has seen a substantial gain of 21.9% in stocks, despite a slight decline of 1.2% in the past seven days.
East Africa Portland Cement presents a mixed picture. While it has gained 8.7% year-on-year, it has lost 5.8% in the past seven days.
This suggests that while some companies are making gains, the industry as a whole faces challenges.
Investor sentiment reflects these mixed trends. Optimism is high for the Basic Materials industry, which is trading above its 3-year average PE ratio of 9.9x. However, the Chemicals industry is facing pessimism, trading below its 3-year average of 7.4x.
In the foreseeable future, earnings are forecast to decline by 8.7% per annum over the next few years. This forecast, coupled with the industry's mixed performance, suggests that the Kenyan materials industry is in a state of flux.
Weaker Shilling Effects
The Kenyan Shilling has depreciated significantly against the US Dollar in 2023 which has implications for import costs and inflation. This, coupled with declining investor confidence, is impacting the materials industry.
While the past week has seen some positive gains, the overall picture for the Kenyan materials industry is one of uncertainty.