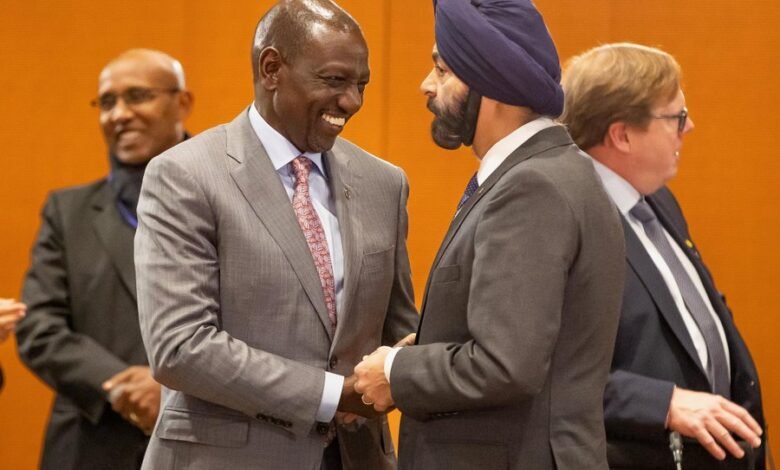 Kenya's reform momentum is gaining momentum, with a higher reform score of 6.0, up from 5.5 in the last quarter, according to Fitch Solutions, a subsidiary of Fitch Ratings.
Kenya raised fuel tax from 8.0% to 16.0% in July to boost fiscal dynamics amid rising interest expenditure.
"The fuel tax hike enacted in July will help the government to pursue its fiscal consolidation targets," said FitchSolutions in its Sub-Saharan Africa Reform Tracker.
The company anticipates a rise in fiscal intakes from Ksh.2.5 trillion in 2022/23 to Ksh.2.8 trillion in FY2023/24 due to new tax measures.
Ethiopia
Fitch downgraded Ethiopia's reform score to 5.0 in Q423, citing a slowdown in Prime Minister Abiy Ahmed's reform program after a post-conflict boost.
"Little to not advancements have been made regarding the country's economic liberalisation programme, despite previous positive announcements, such as the plan to issue a second private telecoms license."
The country raised $850mn by selling its first private telecoms license to the Safaricom-led consortium, which has already spent $1.6 billion on operations in the country.
Bloomberg reports that Ethiopia has not received any bids for its second private telecoms license.
South Africa and Angola
The research company reduced Angola's reform score from 5.0 in Q323 to 4.5 in Q423, partly due to global oil price rise and the Angolan government's slowdown in fuel subsidy removal.
The economy's weakness has slowed down the privatisation process, with 96 out of 178 state-owned enterprises being privatized thus far.
South Africa's score was revised to 5.0 due to a new privatisation bill, despite plans to increase taxes and cut spending and address electricity supply concerns.
Markets are closely watching how Kenya navigates its debt.
In July, Fitch Ratings affirmed Kenya's rating at "B" and revised outlook to Negative.
The World Bank and IMF approved a Ksh.2 trillion loan to Kenya in December, as a $2 billion Eurobond matures in June.
The World Bank has pledged Ksh.1.8 trillion in support for Kenya over three years, and Ksh.687 billion from the IMF starting January 2024.
The loans will help Kenya rebuild its buffers, tame inflation and debt vulnarabilities.
"This support will help Kenya withstand shocks, accelerate the Bottom-Up Economic Transformation Agenda and advance our long-term, robust and inclusive growth,"said President William Ruto on November 20, 2023 on sidelines of the "G20 Compact with Africa" conference in Berlin, Germany.