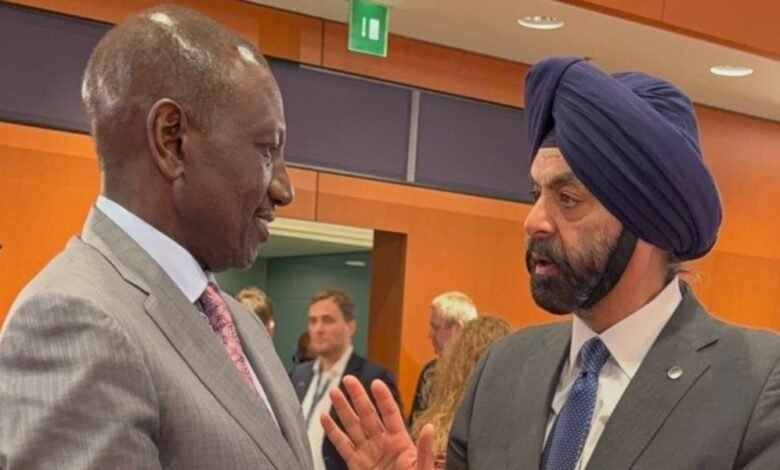 The World Bank has pledged to finance Kenya's goal of becoming an upper-middle-income country by 2030, with up to $12 billion to be provided over the next three years.
On November 20, 2023, the World Bank stated that, through the International Development Association (IDA) and the International Bank for Reconstruction and Development (IBRD), it will lend and grant Kenya an estimated $4.5 billion. Kenya's economic recovery, social protection, climatic resilience, and human capital development will all be aided by the funding package.
Furthermore, the International Finance Corporation (IFC), the private sector arm of the World Bank, plans to spend approximately $1 billion across a range of industries, including energy, agriculture, health, and education. In order to promote foreign direct investment in Kenya, the Multilateral Investment Guarantee Agency (MIGA), the World Bank's political risk insurance agency, will also provide guarantees totaling about $500 million.
"Subject to the World Bank Executive Directors approval of new operations, and to factors which may affect the Bank's lending capacity, this implies a total financial package of $12 billion over the next three years," World Bank said in a statement.
The World Bank's commitment follows the approval of the sixth review of Kenya's economic program under the Extended Fund Facility (EFF) and the Extended Credit Facility (ECF) by the International Monetary Fund (IMF) a few days ago.
Kenya's borrowing limit was also raised by the IMF to Ksh. 142 billion, which will aid the nation in addressing its fiscal and balance of payments issues.
Kenya has received recognition from the World Bank and the IMF for its effective macroeconomic performance, structural changes, and COVID-19 response. Additionally, they have pushed for the nation to keep up its efforts at fiscal restraint, debt sustainability, and improved governance.
The new funding package will assist Kenya in realizing its goal of becoming a wealthy and inclusive country. He declared that to guarantee the efficient and open use of the funds, the World Bank will collaborate closely with the Kenyan government and other development partners.
According to the World Bank, Kenya's GDP is $110.3 billion, making it one of the fastest-growing economies in Africa.
However, issues including excessive public debt, inequality, joblessness, corruption, and climate change continue to plague Kenya.
With the aid of the World Bank's funding package, Kenya hopes to overcome these obstacles and accomplish its development objectives.