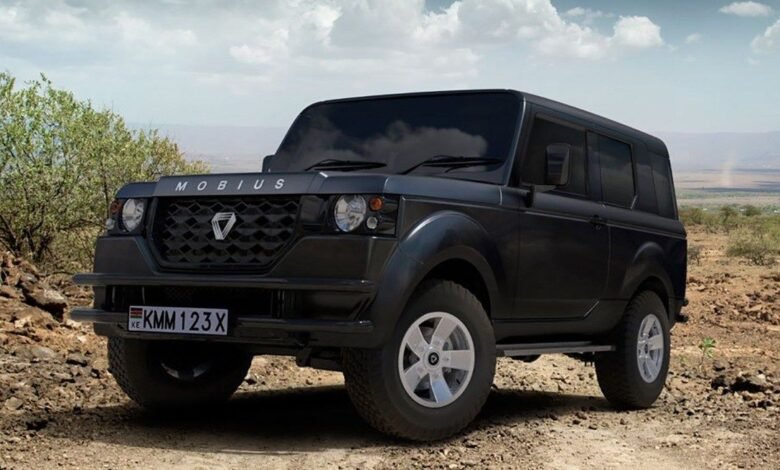 Locally assembled vehicles in Kenya had a market share of 77.6% in the first seven months of 2023 when compared to a market share of 43.4% in 2017, according to the Kenya Motor Vehicle Industry Association.
Kenya dominated in Sub-Saharan Africa as efforts to curb secondhand car imports paid off with automakers pledging investments to add more models at existing vehicle assembly plants.
"We maintain our bullish outlook for the market as Kenya is well positioned to supply its neighbouring countries and more markets in the SSA region amid the continent-wide free trade agreement that seeks to improve intra-African trade," said FitchSolutions, in its quarter III of 2023 Autos Investment Round-Up for the Sub-Saharan Africa region.
Local assemblers are currently introducing more models a sign that Kenya's automotive industry continues to develop.
A case in point is CFAO Motors Kenya and the Associated Vehicle Assemblers who have jointly added a new model at an existing facility which assembles the Land Cruiser LC79 series, the Hino trucks and buses, the Hilux single and double cab pickups, and the Toyota Hiace mini-bus.
Kenya also managed to attract investments into electric vehicle (EV) production, in a drive by President William Ruto for full compliance of the green economy.
Roam has invested in a new facility that is dubbed the largest production plant of motorcycles in East Africa and will produce electric motorcycles in Nairobi.
The company aims to take advantage of the popularity of two-wheeled transportation to offer a product that promises lower running costs.
"We believe electric motorcycles have further room to grow in Kenya is a feasible avenue for the market to introduce zero tailpipe emission transportation options."
According to FitchSolutions, there will be increasing competition for dominance in West Africa's automotive industry.
Compared to developed economies in on the continent like Nigeria, Kenya has received a better score as the former turns to Natural Gas Vehicles.
Rising interest in natural gas vehicles (NGVs) in Nigeria as an end to fuel subsidies has increased the prospects of compressed natural gas-powered vehicles as a means to alleviate higher fuel prices.
"We anticipate the Nigerian automotive industry to make more investments in NGVs over the coming months."
The removal of fuel subsidies has led to a sharp rise in fuel prices and the endorsement of NGVs by the National Economic Council has led to a notable uptick in interest.
The benefits of lower operating costs remain a large attraction for NGVs and this coincides with Nigeria's sizable natural gas production which has been earmarked as a strategic sub-sector of the Oil & Gas sector.