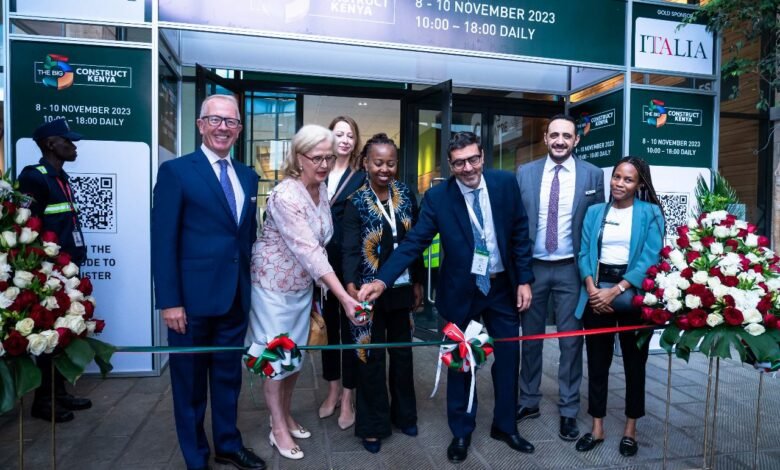 The Big 5 Construct Kenya, a major event in the construction industry, returned to Nairobi in November, bringing together 150 exhibitors and over 8,000 construction professionals.
This significant gathering aimed to capitalize on Kenya's promising $6.65 billion growth outlook in the construction sector.
Exhibitors from 25 countries, including China, Italy, Türkiye, Greece, Germany, Egypt, and the UAE, showcased their top products and services.
These covered the full construction cycle, demonstrating the global interest and investment in Kenya's burgeoning construction industry. The event also featured seven country pavilions, further highlighting the international scope of the event.
The event was supported by several prominent organizations within Kenya's construction and planning sectors. These included the Town and County Planners Association of Kenya, Chartered Institute of Building, Project Management Institute Kenya, Kenya Association of Building and Civil Engineering Contractors, Institute of Quantity Surveyors of Kenya, and Kenya Green Building Society, among others.
"The construction sector in Kenya continues to grow driven by factors such as urbanization, population growth and the need for improved infrastructure development," said Ben Greenish, Senior Vice President – Construction at dmg events.
This underscores the importance of events like The Big 5 Construct Kenya in facilitating this development.
The Big 5 Construct Kenya serves as a platform for networking, knowledge sharing, and business development.
It provides an opportunity for construction professionals to connect with exhibitors, learn about the latest trends and innovations in the industry, and contribute to the growth of the construction sector in Kenya.
The Big 5 Construct Kenya is more than just an event; it's a catalyst for growth and development in Kenya's construction sector. By bringing together industry professionals from around the world, it fosters collaboration, innovation, and progress, contributing to Kenya's $6.65 billion growth outlook.
The success of this event underscores the potential and vitality of Kenya's construction industry.